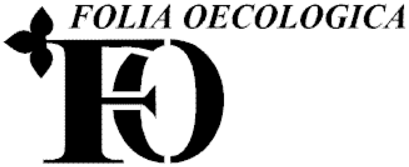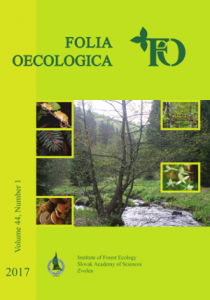 Folia oecologica, an international scientific journal, is a continuation of the journal Folia dendrologica published within the years 1974–1997.
Folia oecologica publishes peer reviewed articles covering all aspects of both theoretical and applied ecology and related interdisciplinary fields (nature conservation, forestry, agriculture, ecological economics etc.). The journal publishes full-length papers, short communications and review articles.
AGRIS
CAB Abstracts
EBSCO hostTM databases
Elsevier bibliographic databases:
ProQuest databases:

Professional ProQuest Central
ProQuest Agricultural Science Collection
ProQuest Biological Science Collection
ProQuest Biology Journals
ProQuest Central
ProQuest Earth Science Collection
ProQuest Engineering Collection
ProQuest Environmental Science Collection
ProQuest Natural Science Collection
ProQuest SciTech Collection
ProQuest Technology Collection.