Kluvánková Tatiana
SEA Research Group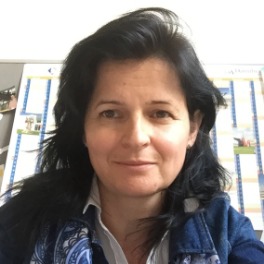 Kluvánková Tatiana, prof. Mgr., PhD.
Department: Department of Strategic Environmental Analyses, Detached workplace Bratislava
Phone:  +421 908 902 394
Email: kluvankova@ife.sk
---
Tatiana Kluvánková (executive director), is head of the department of Strategic Environmental Analyses at the SPECTRA Centre of Excellence, Bratislava, associated with the Slovak Academy of Sciences and the Slovak University of Technology. Her research focuses on institutional ecological economics and transdisciplinary collaboration between natural and social sciences under conditions of complexity and uncertainty. Her current research interests include earth system governance, in particular commons and ecosystem service governance to trigger behavioural change for sustainability in biodiversity, as well as climate change applied to urban areas and marginalised regions. Publishing and in Science, Ecological Economics, Environment and Planning C, MIT press and others. Active member of International Human Dimension Program on Global Environmental Change (Member of Scientific Committee of IHDP (2003-2008), Member of Standing Committee of Social Sciences, European Science Foundation (2011-2012) and European Society for Ecological Economics  (ESEE) – vice president 2009-2015). Currently Faculty Member of Earth System Governance, and CzechGlobe (2013- ). From 2003 partner investigator of 8 international EU Framework projects, 2 H2020 projects and several Cost Actions. In the policy area she acts as a member of the IPBES expert group on "Policy support tools and methodologies", and the national committee on MAES under the EEA.