Ferus Peter
Dendrobiology RG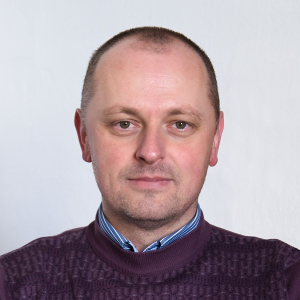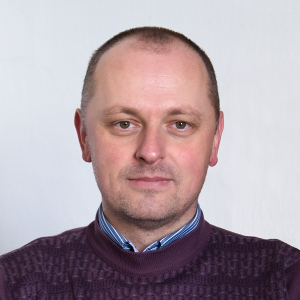 Ing. Peter Ferus, PhD.
Slovak Academy of Sciences
Institute of Forest Ecology
Dendrobiology Research Group
Vieska nad Žitavou 178
951 52 Slepčany
Phone: +421 37 633 4211, mobile +421 911 209 107
Email: peter.ferus@savba.sk
---
Research focus
tree reproduction biology and ecological plasticity aspects triggering invasive behaviour
invasive tree bioregulation based on allelopathy
different aspects of tree drought tolerance enhancement
---
Education
2000-2005 – PhD. study in Physiology of Crops and Trees at the Department of Plant Physiology, Faculty of Agrobiology and Food Resources, Slovak Agricultural University in Nitra [Thesis: Radiation and water use efficiency enhancement for photosynthesis and biomass production in fluctuating environmental conditions]
1995-2000 – Dipl. Ing. study in Plant Production Management at the Faculty of Agrobiology and Food Resources, Slovak Agricultural University in Nitra
---
Research stays
2002, 2009-2011 – University of Pisa, Italy
2007 – Shandong Agricultural University, Taian, China
2008  –INRA Nancy, France
2011-2012 – University of Agriculture and Veterinary Medicine, Iasi, Romania
2014 – Taiwan Forestry Institute, Taipei, Taiwan
2015 – Institute of Botany AS CR, Průhonice, Czech Republic
2015-2017 – Institute of Geography RA, Bucharest, Romania
2016 – Instituto Multidisciplinario de Biología Vegetal (UNC-CONICET), Córdoba, Argentina
2018-2019 Institute of Plant Physiology and Genetics NASU, Kiev Ukraine
---
Teaching experiences
2006-2009 – Plant Physiology and Plant Eco-physiology at the Department of Plant Physiology, Faculty of Agrobiology and Food Resources, Slovak Agricultural University in Nitra
2009-2011 – Botany at the Department of Botany, Faculty of Agrobiology and Food Resources, Slovak Agricultural University in Nitra
2011-present Plant Biotechnologies in Mlyňany Arboretum IFE SAS for University of Constantine the Philosopher students
Leading of 25 bachelor/diploma students, 2 doctoral student and 1 PhD. student
---
Scientific-organisational activities:
2013-present Member of Editorial Board of the scientific journal Folia Oecologica
2014-present Member of Scientific Board of the IFE SAS
2014-present Head of the Department of Dendrobiology, Mlyňany Arboretum IFE SAS
2014-present Deputy head of the Mlyňany Arboretum IFE SAS
---
Recent projects (principal researcher):
2022-2023 – SK-TW-21-0003 An integrated approach of botanical garden and citizen science in the threatened plants conservation
2020-2024 – COST CA 19128 Pan-European network for climate adaptive forest restoration and reforestation (PEN-CAFoRR)
2019-2023 – COST CA 18207 Biodiversity of temperate forest taxa orienting management sustainability by unifying prespectives (BOTTOMS-UP)
2017-2021 – Vega 2/0058/18 Invasive potential of foreign maple (Acer sp.) species in Slovakia
2017-2019 – SAS-NASU Changes in the number and activity of soil microorganisms during black locust invasion
2014-2017 – VEGA 2/0183/14 Environmental risks of rhododendron cultivation in Mlyňany Arboretum SAS
2014-2016 – COST TD 1209 European information system for alien species
2014-2015 – SAS-CONICET What does change when plants become invasive? Differences in reproduction biology and stress tolerance between Slovak and Argentinian honey locust (Gleditsia triacanthos L.) populations
2009-2011 – SK-IT-0018-08 Environmental stresses: antioxidative mechanisms for food production and quality improvement
2008-2009 – SK-FR-0024-07 Thermo-stability of photosynthesis in forest tree species from heat stress prone regions
2009-2011  – VEGA 2/0807/09 Tree photosynthesis stability under changing temperature environment
2008 – SAU project Modulation of antioxidant defense and susceptibility of plant photosynthetic reactions under environmental stress
---
List of my publications:
2022

Changes of Endophytic Bacterial Community in Mature Leaves of Prunus laurocerasus L. during the Seasonal Transition from Winter Dormancy to Vegetative Growth Journal Article

Plants, 11 , pp. 417, 2022, ISSN: 2223-7747.

Reproductive biology of the invasive Gleditsia triacanthos L. (Fabaceae) Journal Article

Flora : morphology, distribution, functional ecology of plants, 288 , 2022, ISSN: ISSN 0367-2530.

2020

Invasions of alien woody plant taxa across a cluster of villages neighbouring the Mlyňany Arboretum (SW Slovakia) Journal Article

Folia Oecologica, 47 (2), pp. 121-130, 2020.

Productivity and heat-stress tolerance in Canadian poplar (Populus × canadensis Moench) clones with different ecological optimum Journal Article

Biomass and Bioenergy, 138 , 2020, ISSN: 0961-9534.

Diverse strategies of rhododendron (Rhododendron sp.) genotypes in the water shortage management Journal Article

Acta Scientiarum Polonorum. Hortorum Cultus, 19 (3), pp. 159-165, 2020, ISBN: 1644-0692.

Genotype-specific requirements for in vitro culture initiation and multiplication of Magnolia taxa Journal Article

Folia Oecologica, 47 (1), pp. 34-44, 2020, ISSN: 1336-5266.

Characterization of rosa canina fruits collected in urban areas of Slovakia. Genome size, IPBS profiles and antioxidant and antimicrobial activities Journal Article

Molecules, 25 (8), 2020, ISSN: 1420-3049.

Allelopathic potential of Juglans nigra L. to control the invasive tree-of-heaven (Ailanthus altissima (Mill.) Swingle) Journal Article

Allelopathy Journal, 49 (2), pp. 177-188, 2020, ISSN: 0971-4693.

2019

Allelopathic interactions of invasive black locust (Robinia pseudoacacia L.) with secondary aliens: the physiological background Journal Article

Acta Physiologiae Plantarum, 41 (11), 2019, ISSN: 0137-5881.

Endophytic fungus Beauveria bassiana can enhance drought tolerance in red oak seedlings Journal Article

Trees-Structure and Function, 33 (4), pp. 1179–1186, 2019, ISSN: 0931-1890.

2018

Watermelon leaf antioxidant defence under sea-like water irrigation differs with growth vigour Journal Article

Agrochimica, 62 (1), pp. 47-54, 2018.

2017

Hooker's or warty barberry? Physiological background analysis for choosing the right one into ornamental plantations endangered by drought. Journal Article

Acta Universitatis Agriculturae et Silviculturae Mendelianae Brunensis, 65 (2), pp. 411-418, 2017.

Drought and frost tolerance in rhododendron collection of the Mlyňany Arboretum (Slovakia): a screening for future climate Journal Article

Folia Oecologica, 44 (2), pp. 87-95, 2017, ISBN: 1336-5266.

Effective rhododendron propagation through stem cuttings Journal Article

Journal of Applied Horticulture, 19 (3), pp. 226-229, 2017, ISBN: 1336-5266.

2015

Reciprocal contamination by invasive plants: analysis of trade exchange between Slovakia and Romania Journal Article

Biologia, 70 (7), pp. 893–904, 2015.

Symphyotrichum ciliatum in Romania: trends of spread and invaded plant communities. Journal Article

Open Life Sciences, 10 (1), pp. 159–176, 2015.

2013

Diversity in honey locust (Gleditsia triacanthos L.) seed traits across Danube basin Journal Article

Folia Oecologica, 40 (2), pp. 163-169, 2013, ISSN: 1336-5266.

Is there any relation between quantitative traits interesting for ornamental breeding and genome size in dog roses (Rosa sect. Caninae)? Journal Article

Folia Oecologica, 40 (1), pp. 11-21, 2013, ISSN: 1336-5266.

2011

Water dynamics and productivity in dehydrated watermelon plants as modified by red polyethylene mulch Journal Article

Turkish Journal of Agriculture and Forestry, 35 (4), pp. 391-402, 2011.

2010

Radiation use efficiency in spring barley under drought: A crosstalk between survival strategy and canopy structure Journal Article

Journal of Central European Agriculture, 11 (1), pp. 83-92, 2010.

Water saving ability of artificial cover mulches is most important for watermelon shoot growth under drought Journal Article

Contemporary Agriculture / Savremena Poljoprivreda, 2 (3), pp. 11-19, 2010.

2008

Photosystem II thermostability of apple tree leaves: effect of rootstock, crown shape and leaf topology Journal Article

Scientific Works, 27 (2), pp. 215-234, 2008.

2006

Does free putrescine regulate osmoprotective proline accumulation in dehydrated spring barley leaves? Journal Article

Acta Fytotechnica et Zootechnica, 9 (1), pp. 21-24, 2006.