Viglášová Sandra
PhD students, Zvolen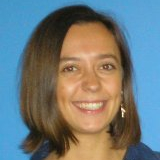 Ing. Sandra Viglášová
Slovak Academy of Sciences
Institute of Forest Ecology
Department of Animal Ecology
Ľudovíta Štúra 1774/2
960 01 Zvolen
Phone: +043 948 254 543
Email: sandraviglasova@gmail.com
Research Interests: ecology of ladybirds, citizen science, scientific communication and popularisation
---
Education:
PhD. in Ecology and Biodiversity Conservation, Institute of Forest Ecology, SAS (under the supervision of Ing. Peter Zach, CSc.; since 2013)
Ing. (MSc.) in Ecology and Biodiversity Conservation, Faculty of Ecology and Environmental Sciences, Technical University in Zvolen (2011-2013)
Bc. (BSc.) in Systematic Ecology, Faculty of Natural Sciences, Matej Bel University in Banská Bystrica (2008-2011)
---
Projects:
VEGA 2/0035/13 – Reactions of animal species to changing forest structure
VEGA 2/0052/15 – Funkčne významné živočíchy v dynamike lesných ekosystémov v nových environmentálnych podmienkach
VEGA 2/0012/17 – Význam lokálnych habitatov a mikrohabitatov pre priestorovú distribúciu lesných a arborikolných článkonožcov
APVV 14-0567 – Informačný a varovný systém pre invázne organizmy v lesnom a urbánnom prostredí
COST Action Alien Challenge TD1209 – European Information System for Alien Species
---
Internships:
3.-16. apríl 2017, Centre for Ecology & Hydrology (CEH), Wallingford (UK) práca na projekte European Ladybird App, stáž podporená COST TD 1209 European Information System for Invasive Species
9.-27. november 2015 a 11.-24. apríl 2016, CEH, práca na analýze tráviacej sústavy Harmonia axyridis s využitím next gen sequencing, stáž podporená COST TD 1209
1. február- 31. júl 2015, 6 mesačná stáž v CEH podporená Národným štipendijným programom SR
15.-27. jún a 15.-26. september 2014, CEH, práca na výskume spoločenstiev lienok Veľkej Británie, stáž podporená COST TD 1209
---
List of my publications:
2017

Species assemblages of ladybirds including the harlequin ladybird Harmonia axyridis: a comparison at large spatial scale in urban habitats Journal Article

BioControl, 62 (3), pp. 409-421, 2017.

2016

The harlequin ladybird, Harmonia axyridis: global perspectives on invasion history and ecology Journal Article

Biological Invasions, 18 , pp. 997-1044, 2016, ISSN: 1387-3547.

Parasites of Harmonia axyridis: current research and perspectives Journal Article

BioControl, 62 , pp. 355-371, 2016.

2014

The invasion history, distribution and colour pattern forms of the harlequin ladybird beetle Harmonia axyridis (Pall.) (Coleoptera, Coccinellidae) in Slovakia, Central Europe Journal Article

Zookeys, 412 , pp. 89–112, 2014.