Michalko Jaroslav
Dendrobiology RG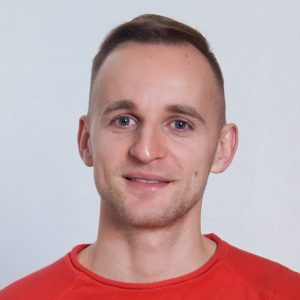 Michalko Jaroslav, Ing., PhD.
Oddelenie dendrobiológie
Arborétum Mlyňany
Slovenskej akadémie vied
Vieska nad Žitavou 178
951 52 Slepčany
tel: +421 37 633 42 11; fax: +421 37 642 69 31
Email: michalko.jaroslav@savba.sk
---
Research interests: plant-microbe interactions, plant endophytes, plant beneficial microbiome, biotechnology
---
Education:
PhD. in* Biotechnology *(2009-2014), Institute of Plant Genetics and Biotechnology, Slovak Academy of Sciences in Nitra, Slovakia
Msc. in *Biotechnology *(2007-2009) Faculty of Biotechnology and Food Sciences, Slovak University of Agriculture in Nitra, Slovakia
---
Research stays:
2011-2012 ETH Zürich, Switzerland
2015 Institue of Science and Technology, Klosterneuburg, Austria
2017 Royal Holloway University of London, UK
2018, 2019 University of Copenhagen, Denmark
2019 MIGAL Galilee Technology Center, Kiryat Shmona, Israel
---
Projects:
VEGA 2/0025/15* Endophytic microorganisms and their potential role in increasing stress tolerance of woody plant species.
VEGA 2/0072/16* Biologically active substances in selected woody ornamental species of the genus Magnolia.
COST Action FA1405* Using three-way interactions between plants, microbes and arthropods to enhance crop protection and production
---
List of my publications:
2022

Changes of Endophytic Bacterial Community in Mature Leaves of Prunus laurocerasus L. during the Seasonal Transition from Winter Dormancy to Vegetative Growth Journal Article

Plants, 11 , pp. 417, 2022, ISSN: 2223-7747.

2020

Characterization of the Omija (Schisandra chinensis) Extract and Its Effects on the Bovine Sperm Vitality and Oxidative Profile during In Vitro Storage Journal Article

Evidence-based Complementary and Alternative Medicine, 2020, ISSN: 1741-427X.

Epiphyllous bryophytes in Arboretum Mlyňany (Slovakia) Journal Article

Acta fytotechnica et zootechnica, 23 (2), pp. 51-57, 2020, ISSN: 1335-258X.

2016

In vitro effects of the Chlamydomonas reinhardtii extract on bovine spermatozoa [In vitro účinok extraktu riasy Chlamydomonas reinhardtii na hovädzie spermie] Journal Article

Journal of Microbiology, Biotechnology and Food Sciences, 6 (3), pp. 972-975, 2016, ISSN: 1338-5178.

Phylogenetic structure and habitat associations of Beauveria species isolated from soils in Slovakia Journal Article

Journal of Invertebrate Pathology, 140 , pp. 46-50, 2016.
---