Kučerová Jana
PESP Research Group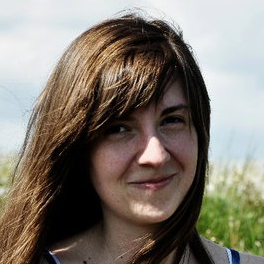 Ing. Jana Kučerová, PhD.
Slovak Academy of Sciences
Institute of Forest Ecology
Plant Ecophysiology & Stress Physiology Research Group
Ľudovíta Štúra 1774/2
960 01 Zvolen
Phone:  +421 45 5241 105
Email: majerova@ife.sk, jmajerova8@gmail.com
Research Interests: ecophysiological research of forest ecosystems, plant physiology, photosynthesis, abiotic stress factors, drought stress
---
Education:
Ing. title at the Faculty of Agrobiology and Food Resources, Slovac University of Agriculture in Nitra (2006 – 2011)
PhD. in Ecology and Biodiversity Conservation, Institute of Forest Ecology, SAS (2011 – 2014) Thesis Title: Physiological response of selected spruce and beech provenances to water deficit
---
Academic employment: researcher
---
Projects:
VEGA 2/0034/14 – Stress state identification in forest woody plants by a comprehensive eco-physiological approach
APVV-0480- 12 – Nutrient-energy cycles as disturbance indicators of terrestrial ecosystems" (on behalf project partner – Institute of Forest Ecology)
APVV-16- 0526 – Identification of environmental vulnerability and adaptive potential of spruce populations under changing climate
---
List of my publications:
2018

Altitude of origin influences the responses of PSII photochemistry to heat waves in European beech (Fagus sylvatica L.) Journal Article

Environmental and Experimental Botany, 152 , pp. 97-106, 2018, ISSN: 00988472.

Adaptive variation in physiological traits of beech provenances in Central Europe Journal Article

iForest-Biogeosciences and Forestry, 11 (1), pp. 24-31, 2018.

2015

Photosynthetic response of beech seedlings of different origin to water deficit Journal Article

Photosynthetica, 53 (2), pp. 187–194, 2015.