Gežík Veronika
SEA Research Group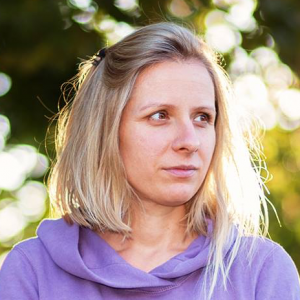 Gežík Veronika, Mgr., PhD.
Department: Department of Strategic Environmental Analyses, Detached workplace Bratislava
Phone:  +421 908 902 394
Email: veronikagezik@ife.sk
---
Veronika Gežík (secretary) graduated from the Faculty of Natural Sciences at Comenius University in Slovakia (MSc in Environmental Sciences). She started her PhD within the IDARI Project, having PhD degree from University of Sussex, United Kingdom (PhD in Ecological Economics). Since 2003 she has been investigator of 7 international EU Framework projects and she is author of several international publications. She is a member and the administrator of Virtual Commons group initiative and of the International and European Society for Ecological Economics. She lectures in 'Ecological Economics' at the Faculty of Natural Sciences Comenius University Bratislava and 'Multiple methods in interdisciplinary research' at the Faculty of Natural Sciences, Comenius University Bratislava and Slovak Technical University, participated on several summer schools and meetings. Within the last 5 years Dr Veronika Chobotová has undertaken several traineeship and visiting scholar opportunities in Europe (European Commission in Brussels) and US (Arizona State University, AZ, USA). Currently her research focuses on experimental social science in the field of payments for ecosystem services.