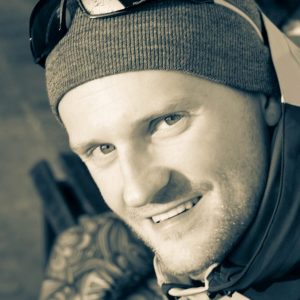 Parák Michal, Ing., PhD.
Slovak Academy of Sciences
Institute of Forest Ecology
Department of Animal Ecology
Ľudovíta Štúra 1774/2
960 01 Zvolen
Phone:  +421 45 5241 111, kl.201
Email:  parak@savzv.sk
Research Interests: Forest insect ecology, insect pests, modern statistical tools
---
Education:
PhD. in Ecology and Biodiversity Conservation, Institute of Forest Ecology, SAS (2012-2015)
Ing. (MSc.) in Ecology and Biodiversity Conservation, Faculty of Ecology and Environmental Sciences, Technical University in Zvolen (2010-2012)
Bc. (BSc.) in Systematic Biology and Ecology, Faculty of Natural Sciences, Matej Bel University in Banská Bystrica (2007-2010)
---
Academic employment:
Post-Doc, Institute of Forest Ecology, SAS (since 2015)
---
Projects:
VEGA 2/0035/13 – Reactions of Animal Species to Changing Forest Structures (CO-PI)
VEGA 2/0052/15 – Functionally Important Animal Species in Forest Ecosystem Dynamics in New Environment (CO-PI)
VEGA 2/0012/17 – The Importance of Local Habitats and Microhabitats for The Spatial Distribution of Forest and Arboreal Arthropods (CO-PI)
APVV 14-0567 – Information and Warning System for Invasive Organisms in the Forests and Urban Areas (CO-PI)
COST Action Alien Challenge TD1209 – European Information System for Alien Species (CO-PI)
---
Internships and Scholarships:
3-16 April 2017, internship in Centre for Ecology & Hydrology, Wallingford (UK) working on European Ladybird App project, supported by COST TD 1209 European Information System for Invasive Species
1 February – 31 July 2015, 6 moths research stay in plant-insect interactions lab of Dr. JT Lill, Department of Biological Sciences, The George Washington University, Washington DC, supported by National Scholarship Programme of Slovak Republic
15-26 September 2014, collecting field data for research of ladybird assemblages, Centre for Ecology & Hydrology, Wallingford (UK), supported by COST TD 1209
---
List of my publications:
2017

Species assemblages of ladybirds including the harlequin ladybird Harmonia axyridis: a comparison at large spatial scale in urban habitats Journal Article

BioControl, 62 (3), pp. 409-421, 2017.

2016

Mites Trichouropoda and Uroobovella spp. (Uropodoidea) phoretic on bark beetles (Scolytinae): a comparison from a declining mountain spruce forest in Central Europe Journal Article

International Journal of Acarology, 42 (4), pp. 212-217, 2016, ISSN: 1945-3892.

Distribution of Lepidopteran Larvae on Norway Spruce: Effects of Slope and Crown Aspect Journal Article

Environmental Entomology, 45 (2), pp. 436-445, 2016.

2015

Are the moth larvae able to withstand tree fall caused by wind storm? Journal Article

Annals of Forest Research, 58 (1), pp. 185-190, 2015.

2012

Lepidopteran larval assemblages associated with three oak (Quercus spp.) species in the Čachtické Karpaty Mts (western Slovakia) Journal Article

Folia Faunistica Slovaca, 17 (3), pp. 247–256, 2012.