Dorková Martina
EBE Research Group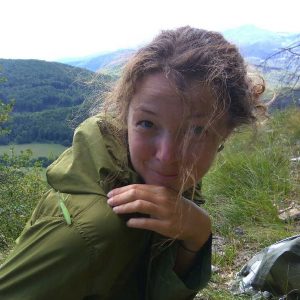 Mgr. Martina Dorková
Slovak Academy of Sciences
Institute of Forest Ecology
Member of Evolutionary & Behavioural Ecology Research Group
Ľudovíta Štúra 1774/2
960 01 Zvolen
Phone: –
Email: mdorkova@gmail.com
Research Interests: population genetics, behavioural ecology and reproductive strategies of nuptial gift-giving bush-crickets
---
Education:
PhD. in Ecology and Biodiversity Conservation, Institute of Forest Ecology, SAS (under the supervision of Mgr. Peter Kaňuch PhD.; since 2016)
Mgr. (MSc.) in Systematic Ecology, Faculty of Natural Sciences, Matej Bel University in Banská Bystrica (2011-2016)
---
Projects:
VEGA 2/0097/16 – Ecology and reproductive strategies in related and syntopic living animals
---
2019

Size‐dependent mating pattern in a nuptial gift‐giving insect Journal Article Forthcoming

Ecology and Evolution, Forthcoming.

2017

Isolated populations of the bush-cricket Pholidoptera frivaldszkyi (Orthoptera, Tettigoniidae) in Russia suggest a disjunct area of the species distribution Journal Article

ZooKeys, 665 , pp. 85-92, 2017.

2016

Phylogenetic status of endemic Chionomys nivalis mirhanreini in the Western Carpathians. Journal Article

Folia Oecologica, 43 (1), pp. 3-11, 2016.

2015

Population dynamics and spatial activity of small terrestrial mammals in the alpine zone of the Low Tatra Mts., Slovakia (Rodentia, Eulipotyphla) Journal Article

Lynx, 46 , pp. 19-28, 2015.